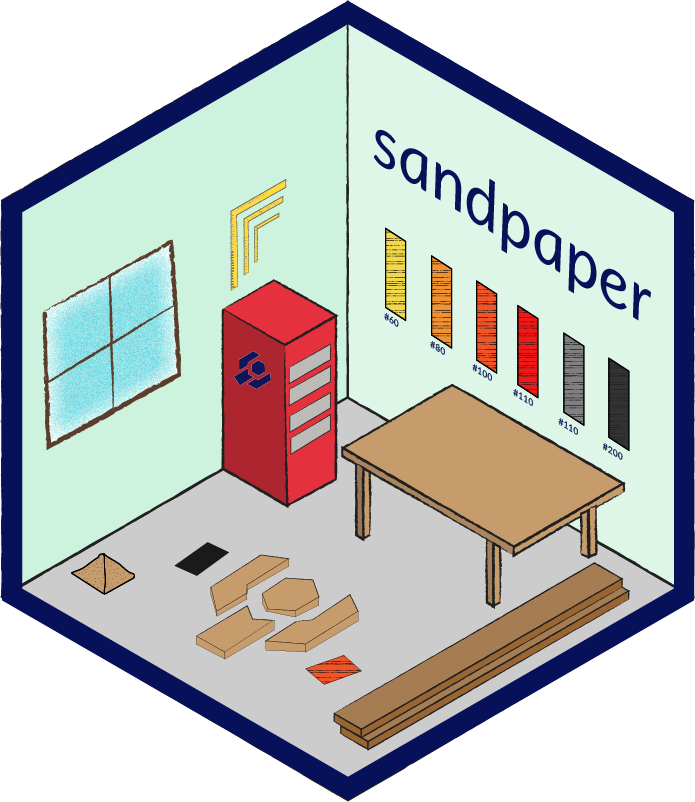 Build a single episode html file
Source:
R/build_episode.R
build_episode_html.Rd
This is a Carpentries-specific wrapper around pkgdown::render_page() with templates from varnish. This function is largely for internal use and will likely change.
Usage
build_episode_html

(


  

path_md

,
  path_src 

=

 

NULL

,
  page_back 

=

 

"index.md"

,
  page_forward 

=

 

"index.md"

,
  

pkg

,
  quiet 

=

 

FALSE

,
  page_progress 

=

 

NULL

,
  sidebar 

=

 

NULL

,
  date 

=

 

NULL




)
Arguments
path_md

the path to the episode markdown (not RMarkdown) file (usually via build_episode_md()).

path_src

the default is NULL indicating that the source file should be determined from the sandpaper-source entry in the yaml header. If this is not present, then this option allows you to specify that file.

page_back

the URL for the previous page

page_forward

the URL for the next page

pkg

a pkgdown object containing metadata for the site

quiet

if TRUE, messages are not produced. Defaults to TRUE.

page_progress

an integer between 0 and 100 indicating the rounded percent of the page progress. Defaults to NULL.

sidebar

a character vector of links to other episodes to use for the sidebar. The current episode will be replaced with an index of all the chapters in the episode.

date

the date the episode was last built.
Examples
if

 

(

FALSE

)

 

{




# 2022-04-15: this suddenly started throwing a check error




# that says "connections left open: (file) and I can't figure out where the




# hell its coming from, so I'm just going to not run this :(




if

 

(

.Platform

$

OS.type

 

==

 

"windows"

)

 

{


  options

(

"sandpaper.use_renv"

 

=

 

FALSE

)




}




if

 

(

!

interactive

(

)

 

&&

 getOption

(

"sandpaper.use_renv"

)

)

 

{


  

old

 

<-

 

renv

::

config

$

cache.symlinks

(

)


  options

(

renv.config.cache.symlinks 

=

 

FALSE

)


  on.exit

(

options

(

renv.config.cache.symlinks 

=

 

old

)

, add 

=

 

TRUE

)




}




tmp

 

<-

 tempfile

(

)


create_lesson

(

tmp

, open 

=

 

FALSE

, rmd 

=

 

TRUE

)


suppressMessages

(

set_episodes

(

tmp

, get_episodes

(

tmp

)

, write 

=

 

TRUE

)

)




if

 

(

rmarkdown

::

pandoc_available

(

"2.11"

)

)

 

{


  

# we can only build this if we have pandoc


  build_lesson

(

tmp

)




}







# create a new file in files




fun_file

 

<-

 file.path

(

tmp

, 

"episodes"

, 

"files"

, 

"fun.Rmd"

)




txt

 

<-

 c

(


 

"---\ntitle: Fun times\n---\n\n"

,
 

"# new page\n"

,
 

"This is coming from `r R.version.string`\n"

,
 

"::: testimonial\n\n#### testimony!\n\nwhat\n:::\n"




)


file.create

(

fun_file

)


on.exit

(

unlink

(

tmp

, recursive 

=

 

TRUE

, force 

=

 

TRUE

)

)


writeLines

(

txt

, 

fun_file

)




hash

 

<-

 

tools

::

md5sum

(

fun_file

)




res

 

<-

 build_episode_md

(

fun_file

, 

hash

)




if

 

(

rmarkdown

::

pandoc_available

(

"2.11"

)

)

 

{


  

# we need to set the global values


  

sandpaper

:::

set_globals

(

res

)


  on.exit

(

clear_globals

(

)

, add 

=

 

TRUE

)


  

# we can only build this if we have pandoc


  

build_episode_html

(

res

, path_src 

=

 

fun_file

,
    pkg 

=

 

pkgdown

::

as_pkgdown

(

file.path

(

tmp

, 

"site"

)

)


  

)




}




}